David Sibley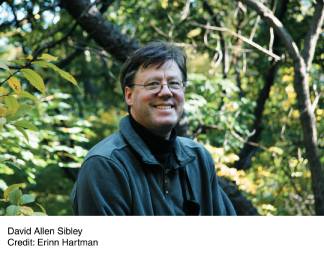 04/03/2022 - 10am
ALL SALES ARE FINAL. BY PURCHASING TICKETS YOU AGREE TO THE BULL RUN'S STRICT
NO REFUND POLICY & TERMS OF SERVICE.
The Bull Run Speaker Series
The Friends of the Ayer Library and the Friends of the Hazen Memorial Library in Shirley present renowned author and illustrator David Sibley at The Bull Run Speaker Series. Proceeds from this event will allow both Friends groups to continue to support the services and resources of these vital public institutions.
David Allen Sibley is the author and illustrator of the series of successful guides to nature that bear his name, including the New York Times bestseller The Sibley Guide to Birds.
He has contributed art and articles to Smithsonian, Science, The Wilson Journal of Ornithology, Birding, BirdWatching, and North American Birds, and wrote an illustrated a syndicated column for The New York Times. He is the recipient of the Roger Tory Peterson Award for Lifetime Achievement from the American Birding Association and the Linnaean Society of New York's Eisenmann Medal. He lives in Deerfield, MA. For more information on David Sibley, please visit www.prhspeakers.com.