Kat Riggins Blues Revival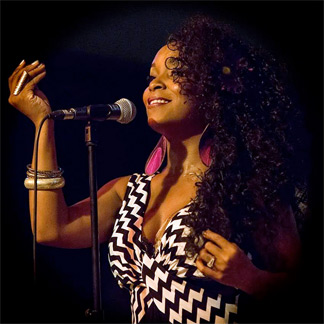 8-13-2021
2021 Contemporary Blues Album nominee

, Kat Riggins for "CRY OUT" has been vocally compared to Koko Taylor, Etta James and Tina Turner to name a few. While obviously influenced by those icons, Mrs. Riggins has a voice and delivery all her own. Full of power, rasp and grit she can belt out one of her contemporary blues originals one minute, then deliver a tender, sultry standard the next. She does this all while making each person in her audience feel as if she is speaking directly to them.

What is a "Blues Revival" anyway? According to Kat it is a musical revolution that aims to awaken the masses and introduce them to the sincerity behind blues music. "It's about the raw emotion in every note", exclaims Kat Riggins as she attempts to describe her love of the genre. Backed by a dynamic band, Kat invokes said emotion through high energy soul shakers as well as heart breaking ballads. Blues Revivals are interactive and personal no matter how large the crowd. This intimacy is what makes every Blues Revival a memorable experience…not only for the audience, but for Kat.
"A petite vocalist with a potent delivery and electrifying voice, Kat Riggins holds nothing back…"- Blues Blast Magazine

"The diminutive Ms. Riggins may be small in stature, but she's blessed with a powerhouse voice that will grab listeners." – Graham Clarke