Kate Taylor: Sister Kate Revisited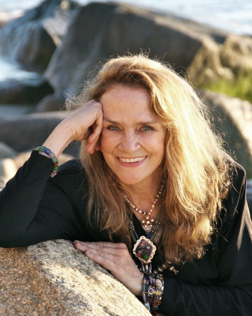 11-18-2017 (Ballroom)
Kate Taylor released her 1st album,

Sister Kate

, on Atlantic Records' Cotillion label, in 1971.
In the summer of 1969 Kate went to London to visit her brother James Taylor, who had just finished recording his first record on Apple Records, the Beatles' newly formed label. James introduced Kate to his producer Peter Asher, of the famed singing duo Peter and Gordon. Peter was now producing records for the Beatles, and he asked Kate to come to California to make a record. Carole King, Linda Rondstadt, brother James Taylor, Peter Asher, Elton John, Danny "Kootch" Kortchmar and John Hartford were among the many artists who contributed songs, musicianship or both to "Sister Kate." The album was such a success that, to this day, as Kate performs, her audience continues to let her know just how much they love "Sister Kate," often bringing their copy of the now 46 year old record for Kate to sign.

As most of you know, Kate comes from a very musical family. Her brothers, Alex, James, Livingston and Hugh are musicians, songwriters, performers and sailors. Kate had her first band at 15. After her first album with Peter Asher, her second album, "Kate Taylor," was produced by her brother

James Taylor

for Columbia Records. Her third record, "It's in There and It's Got to Come Out," was recorded at

Muscle Shoals Sound Studios

in Muscle Shoals, Alabama, and produced by Barry Beckett, the keyboardist in the famed Muscle Shoals Sound rhythm section. After starting her family, she took time off from her busy schedule to raise her daughters. Her daughters are now launched and Kate is once again bringing her original songs and favorite covers to her beautiful audiences. Her most recent albums include "Beautiful Road" and "Fair Time!"