Fundraiser Dinner with Southern City Band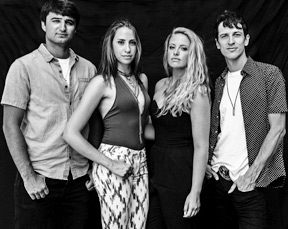 11-13-2016
Southern City Band is a Boston-based country music band. Although one rarely associates Boston with country music, the band members have set a new standard and passion to the genre that comes across in their tightly crafted songs and rowdy performances that leaves the crowd wanting to see them again. The band members are a talented group of Berklee-educated musicians that come from all across the U.S. They anchor themselves in the country and southern rock roots of their home states of Tennessee, Virginia, New Hampshire and California.
SCB has become a staple around their region, touring all over New England with their fan base steadily growing. They showcase their talents everywhere from high-visibility private events to festivals performing alongside Rodney Atkins, Cassadee Pope and The Brothers Osborne. They are surely a band to watch as they look to expand their presence beyond New England and onto the national stage.

All proceeds from this event to benefit Middlesex GWOT
(Global War on Terrorism)

Veteran's Monument. MGWOT is seeking to erect a monument in Pepperell, MA honoring those veterans who served in the Iraq and Afghanistan Wars post 9/11. This monument will be a symbol of the sacrifices made by these veterans and their families who made the ultimate sacrifice.
The goal is to raise $200,000 to erect and preserve a monument that will commemorate and honor these servicemen and women.

MGWOT believes in the premise that "All Gave Some, Some Gave All."


Three course dinner includes salad, choice of prime rib or bbq chicken served with mashed potato, vegetable medley
dessert & coffee -
Cash Bar.
For more information or to make a donation please visit the website at www.middlesexgwot.org
and on FaceBook at https://www.facebook.com/middlesexgwot
Middlesex GWOT is a registered 501 (c) (3) nonprofit comprised of Veterans, military family members and civilians.