The Stompers: Family & Friends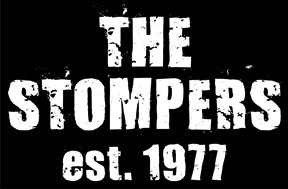 11-29-2014
A very special Thanksgiving Celebration!

The legendary Stompers played their very first show in November 1977. The band has long been recognized for their raucous live shows; kept alive for more than three decades by a spirited legion of dedicated fans.

The Stompers music appears in the John Sayles film,"Return Of The Secaucus Seven" and the cult classic, "Fraternity Vacation". Their radio hits include, "Coast to Coast", "Rock, Jump and Holler", "Eastside Girl", "One Heart For Sale", "American Fun" and "Never Tell An Angel" which both appear in Adam Sandler's "Grown Ups" & "Grown Ups 2" respectfully. The list goes on, as do The Stompers!
With opening sets by: Stephen Gilligan with Kenny Selcer
Also appearing: The Woodpeckers: Sal Baglio, Stephen Wood, Jeff Keithline & Sam Wood.