Maria Muldaur & her Bluesiana Band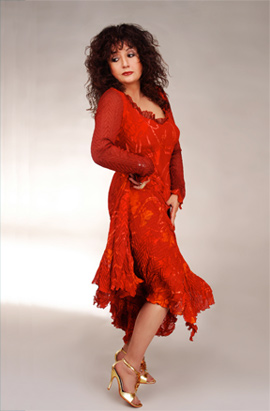 10-6-17


"Maria sings them sassy blues like corn liquor
on a sweaty bayou night."
From Maria Muldaur's early days with the Jim Kweskin Jug Band to collaborations with Bonnie Raitt, John Sebastian, Bob Dylan, Dr. John, Stevie Wonder, Ry Cooder, Jerry Garcia, J. J. Cale and Amos Garrett, Maria has sung it all; Blues, rock, jazz, big band swing, folk, Broadway tunes, gospel, country and children's songs. Through the years her voice has deepened, strengthened, and become even more convincing. She sings with enough soul and raw power to recharge the emotional batteries of anyone in the audience.
"Midnight at the Oasis remains a radio staple more than 20 years after she recorded it, but it...pales in comparison with the raw and throaty blues-drenched soul that Muldaur now sings with such seductive abandon. She has spent much of her career as a musical hobo, riding the rails from jazz to bluegrass, gospel to Appalachian folk, blues to Tin Pan Alley. She never loses the sassy, teasing sexuality that has always served as her calling card." - Critic's Choice
VIDEO 1 - VIDEO 2
-
VIDEO 3