Pam Tillis Trio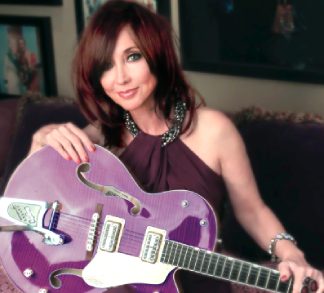 9-23-2023
Pam Tillis is the daughter of Country Music legend Mel Tillis and multi-media artist Doris Tillis. She has sold more than 7 million albums and has six No. 1 radio hits. She has 2 Grammy Awards, 7 ACM Nominations and 11 CMA Nominations. In 1994 she was crowned the Country Music Association's Female Vocallist of the Year. She's a singer/songwriter whose compositions have been recorded by artists as varied as Chaka Khan, Martina McBride, Highway 101, Juice Newton and Conway Twitty.
Pam was one of the first women in Nashville to produce her own album, "All of This Love," which yielded 2 top 5 hits and is nearing Platinum status. Her 1991 debut country album, Put Yourself In My Place, went gold and yielded two No. 1 and two Top 5 singles. Her next three albums – Homeward Looking Angel, Sweetheart's Dance and Greatest Hits, were all certified platinum. She achieved six No. 1 songs during the '90s Country explosion, including "Shake the Sugar Tree," "Mi Vida Loca," "When You Walk In The Room," "In Between Dances," "Don't Tell Me What To Do," and her signature song, "Maybe It Was Memphis." In 1999, she became the first female country entertainer to star on Broadway in the musical Lieber & Stoller's "Smokey Joe Café"
She's an accomplished actor with an impressive list of credits, including the films The Thing Called Love and The Neon Highway; the Broadway production of Smokey Joe's Café; and TV shows LA Law, Diagnosis: Murder, Promised Land, Drag Race, Nashville, and Fairwood.
There is just so much more it's impossible to list here.
And after more than three decades of doing what she loves, Tillis jokes, "I guess I'm safely past the 'flash-in-the-pan' stage of my career. What keeps me going is learning new things, wearing new hats and trying to stay relevant. I'm still standing, and I'm still grateful."
VIDEO
- Maybe it was Memphis VIDEO - Put Yourself in My Place