Jimmy Tingle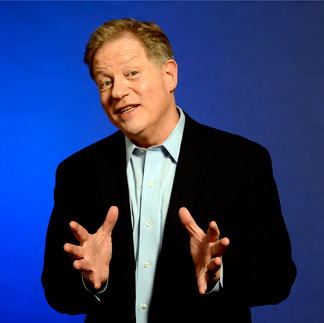 6-10-2023
Jimmy Tingle is a comedian, commentator, actor and the founder of

Humor for Humanity

. He was a 2018 candidate for Lt Governor of Massachusetts earning 41% of the vote in the democratic primary. He is the host of a new podcast and talk show "The Jimmy Tingle Show" where he weaves his passion for comedy, politics, and nonprofit fundraising with an eclectic array of guests including former senator Al Franken, comedian Paula Poundstone, podcaster Marc Maron, democratic candidate for Governor Maura Healey, Senator Ed Markey, Washington editor for Mother Jones, David Corn, Congressman Jim McGovern, comedians Lewis Black, Gary Gulman, Colin Quinn and more.
He is the founder of a new social enterprise entitled "Humor for Humanity" which raises spirits, funds and awareness for nonprofits and social causes through his work as a comedian, emcee, and auctioneer. Since the pandemic, Humor for Humanity, through live and online fundraisers has raised hundreds of thousands of dollars for nonprofit organizations and needy individuals engaged in the issues of substance abuse disorder, cybercrime, human trafficking, immigrant and refugee relief, voter engagement and helping to offset individual healthcare bills.
He is a graduate of UMASS Dartmouth and Harvard's Kennedy School of Government where he earned a master's degree in public administration. He was the graduate school commencement speaker at Harvard graduation for the class of 2010.
He has worked as a humorist and commentator for 60 Minutes II and MSNBC and has appeared on The Tonight Show, CNN, Conan O'Brien, Fresh Air with Terry Gross and in his own HBO half-hour comedy special.
He recently made a cameo appearance with Julia Louis-Dreyfus in Veep on HBO.
Theatrical credits include writing, performing and producing several one-person shows including Uncommon Sense; Jimmy Tingle for President - The Funniest campaign in History; Jimmy Tingle's American Dream and Jimmy Tingle's 2020 Vision: Why would a comedian run for office?
He has appeared in several documentaries films including "Damned in the USA;" "America with the Top Down;" "When Stand up Stood Out;" "Call Me Lucky" directed by Bobcat Goldthwait and "Jimmy Tingle's American Dream" written and produced by Jimmy and directed by Vincent Straggas of Flag Day Productions.
Feature film work includes

Next Stop Wonderland

;

Boondock Saints

;

Head of State

starring Chris Rock and Clear History starring Larry David.
Tingle has the rare distinction of being a

three-time Boston Magazine's "Best of Boston" winner.

He's won twice in the "stand-up comedy" category and once for "best alternative theater" as the producing artistic director of Jimmy Tingle's OFF-BROADWAY Theater in Somerville, MA.
VIDEO

Special guest opener: Kirsten Manville -
a Boston-based performing songwriter who engages audiences with melodic and lyric-focused Americana music, with a touch of blues. Her songs have sing-able, memorable melodies and deceptively simple and straightforward yet emotional lyrics. Kirsten paints pictures and tells stories, capturing the ups, downs and in-betweens of everyday life. Her latest album "Blossom in the Sun" is vulnerable in some places and unapologetic in others, and the songs have an authenticity that binds them together as a cohesive collection. Incorporating elements of folk, country, and blues, she has developed a sound that draws from her influences and yet is uniquely her own. She has an ability to infuse her lyrics with feeling and depth, and her music moves, inspires, and connects people, reminding us of the shared experiences of daily living. "Blossom in the Sun" debuted on the Roots Music Report and the Folk Alliance chart, and was a Top 5 pick in the September 2022 issue of Metronome Magazine.