CHRIS SMITHER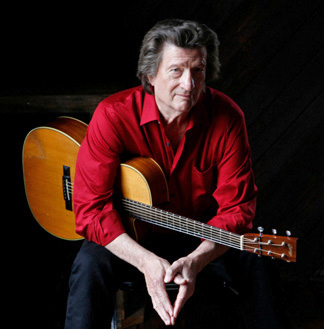 5-10-2019

Great music sounds easy. And great musicians make it so. The bluesmen on the Delta and the Appalachian mountaineers made timeless art with just voice, guitar and a stomping foot. And that is the root of the art of Chris Smither. Over the years Smither has released one gem of an album after another. His music draws as deeply from the blues as it does from American folk music, modern poets and humanist philosophers. Guitar-heads are drawn to his Lightnin' Hopkins/John Hurt derived fretwork; spiritual seekers nod in recognition at the hard-won knowledge and deep, wise songs, casually tossed off in taut lyrics. And just plain music fans who have come to him on their own - or have learned of his music from the multitude of artists covering his songs - return again and again.

"Call Me Lucky" is the new record from Chris and is his first set of brand new originals in six years (released in March 2018 on Signature Sounds/Mighty Albert). Recorded at the gorgeous Blue Rock Studio in the Texas foothills Call Me Lucky features longtime producer and multi instrumentalist David Goodrich, drummer Billy Conway (Morphine), Matt Lorenz (aka The Suitcase Junket), Mike Meadows, and engineer Keith Gary. The new record features Smither trademark songs that offer commentary on the human condition with a wink of an eye and pulls from deep in the soul. To complete the project are a couple of surprise covers that remind us of Chris' deftness as a song interpreter as he makes the songs his own.

Honing a synthesis of folk and blues for 50 years, Smither is truly an American original. Reviewers and fans from around the world, including Rolling Stone and The New York Times, agree that Chris continues to be a profound songwriter, a blistering guitarist and intense performer as he draws deeply from the blues, American folk music, modern poets and humanist philosophers.

"Call Me Lucky" does just that.