Peter Parcek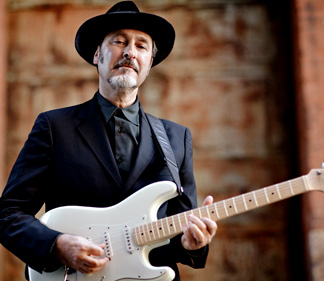 8-21-2021
Peter Parcek is an award-winning blues guitarist hailing from Boston. Parcek's unique "soul guitar" style blends the very best of blues, both ancient & modern. His guitar work has been compared to Buddy Guy, Eric Clapton & Peter Green!
Peter's new album, "Mississippi Suitcase" has been nominated for

2021 Blues Music Award

(BMA) for

Blues Rock Album

.
Premier Guitar has chosen Mississippi Suitcase as one of the best albums of 2020!
"Mississippi Suitcase is elemental: a celebratory bonfire, radiating Parcek's virtuosity, creativity, and musical intelligence... He is truly a master, and I love this album." - Ted Drozdowski, Premier Guitar

"Peter Parcek is one of the most criminally underrated blues guitarists despite having earned a BMA nomination ten years ago... Whether through his biting tone, sizzling chromatic runs, bent notes, or judicious use of effects his guitar alone is worth every minute of listening but add to that his weary, spooky voice and Parcek creates a singular sound unlike anyone else on today's blues scene. His are the hard blues." - Jim Hynes Glide Magazine
"You're as bad as Eric Clapton & I know Eric Clapton" - Buddy Guy