Crystal Bowersox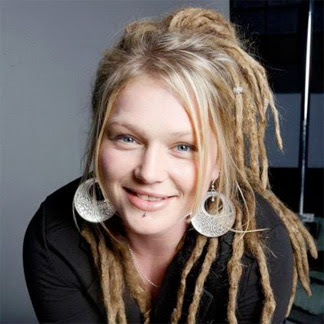 10-10-2019
Crystal Bowersox doesn't have to go any further than her own life to find songwriting narratives these days. Between relocating to Nashville, raising a 6-year-old boy as a single mother, managing her Type 1 diabetes and recently finalizing a dragged-out divorce, the singer-songwriter estimates she has enough material to fill four full-length albums. In 2010, Bowersox's career launched after Season 9 of American Idol. The Ohio native's rootsy, untamed take on tunes like "Me and Bobby McGee" and "Piece of My Heart," fused with an infectious sardonic sensibility, seduced Idol audiences and judges. Simon Cowell referred to Bowersox as "the one everyone has to beat," following her tearful rendition of Patty Griffin's MLK-inspired "Up to the Mountain." As an unruly underdog – with dreads, face piercings and tats – she inspired parallels to everyone from Ani DiFranco to Sheryl Crow to Janis Joplin.
However, it is what's in front of her, not what's behind her, that will define her personal and professional evolution. Her newest live album, recorded at the

Kitchen Sink Studio

in Santa Fe, New Mexico, cleverly titled "Alive." For this newest project, Crystal called on her "chosen family" of musicians. The combination of keeping those she cherishes close to her and taking an honest look at life has resulted in the truest music she has released to date. Crystal draws on various influences of folk-pop, classic rock, soul, blues and country to make the kind of music that resonates with her spirit. It is both tender and tough, rough yet polished, and it encompasses many genres without falling neatly into one category.
Attend a Crystal Bowersox show and you just might see a grown man cry and a child dance simultaneously. You'll also likely get the chance to meet her personally; Crystal is typically the first one to arrive and the last one to leave the venue.