Carl Bernstein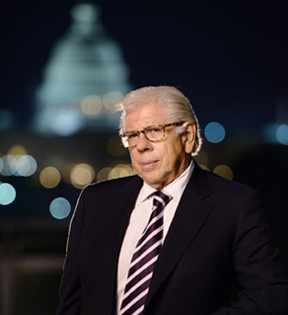 10-6-2019

The Bull Run Speaker Series
Doors open & Brunch Available from 10AM.
There will be no Brunch Service once the program begins @ 12noon. Please arrive early for food/drink service.

TICKET PRICE DOES NOT INCLUDE BRUNCH.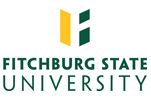 Fitchburg State University

presents:


Pulitzer Prize-Winning Journalist/Author & Political Analyst
CARL BERNSTEIN
Few journalists in America's history have had the impact on history and their craft as Pulitzer Prize-winning investigative reporter Carl Bernstein. From uncovering the Watergate scandal to writing about national and international affairs for more than 40 years, Bernstein's books, reporting and commentary have revealed the inner-workings of government and politics, and told the hidden stories of Washington and its leaders. Drawing parallels between the past and the events of today, Bernstein consistently speaks truth to power, sharing rich historical context and captivating stories from his legendary career.

Mr. Bernstein will address the topic of fake news in the current media landscape in his remarks and interview with WGBH Senior Political Reporter Adam Reilly. This event is sponsored by Fitchburg State University which is observing its 125th anniversary in the 2019-20 academic year. Fitchburg State, including its Communications Media and English Studies departments, is committed to helping students discern what is true, misleading or false in all forms of published or broadcast communications. The remarks and interview will conclude with an audience Q&A.
A political analyst for CNN and a contributing editor at Vanity Fair, Bernstein is currently at work on several multi-media projects, including a memoir about his earliest days in journalism during the Kennedy era and a dramatic TV series about the U.S. Congress for HBO. He began his career at age 16 as a copyboy for The Washington Evening Star. In the early 1970's, Bernstein and his partner, Bob Woodward, captured international attention when they broke the Watergate story for The Washington Post. Woodward and Bernstein's investigative reporting led to the resignation of President Richard Nixon, set new standards for journalism and won the Pulitzer Prize. The two went on to write two classic best-sellers: All the President's Men (also a movie starring Robert Redford and Dustin Hoffman) about their coverage of Watergate and The Final Days, chronicling the end of the Nixon presidency. Bernstein's other best-selling books include Loyalties: a Son's Memoir, about his family's experiences in the McCarthy era, and His Holiness: Pope John Paul II and The History of Our Time, a biography of Pope John Paul II, co-authored with Marco Politi. His most recent book is the national best-seller A Woman in Charge: The Life of Hillary Rodham, acclaimed as the definitive biography of the subject. His articles have appeared in Time, USA Today, Rolling Stone and The New Republic. From 1999-2001, Bernstein served as editor and executive vice president of Voter.com, a pioneering website that Forbes named the best political site on the internet. He has also worked as Washington bureau chief and correspondent for ABC News.