10,000 Maniacs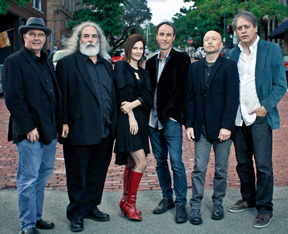 5-7-2017
10,000 Maniacs is a 30 year collaboration of Jerome Augustyniak, Steven Gustafson and Dennis Drew joined by vocalist/violinist/songwriter Mary Ramsey, and in 1993 guitarist Jeffery Erickson. 10,000 Maniacs have sold more than 9 million albums with hits including "More Than This," "These Are The Days," "Hey Jack Kerouac," "Trouble Me," "What's The Matter Here," "Candy Everybody Wants" and more. They are one of the most critically acclaimed bands of the last three decades. Their

multi-platinum album

"In Your Tribe" was named

one of the Top 100 Most Important Releases of the decade by Rolling Stone

. Together with artists like R.E.M. they defined college rock and created the first wave of alternative rock bands and what became known as the alternative rock format on FM radio.


The band is still driven by "the immaculate jangle and gorgeous vocal/musical arrangements that have informed every Maniacs effort for the last 30 years." – Buffalo News

In 2016, 10,000 Maniacs launched their "Greatest Hits Live Tour" and released "Playing Favorites," a compilation of live performances of hits and fan favorites.
VIDEO