The Mark Marquis Group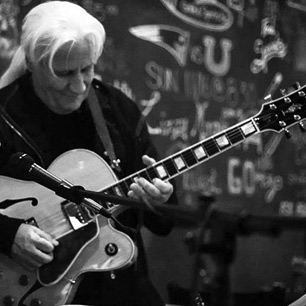 5-11-2019

Mark Marquis, critically acclaimed guitarist, is one of the area's finest musicians. Mark will be returning to the Bull Run this year with a new line up of musicians performing some of the best-loved music of the 60s, 70s, 80s…up to today. Putting his own guitar stylings on this special music, Marquis creates an enjoyable evening of listening pleasure for all ages; Rock, blues, jazz and reggae, all tied together by great guitar playing.

This year's line up of musicians: Jerry Sabatini on trumpet, Bill Jones on saxophone, Adam Weber on trombone, Lizzy Marquis on piano and vocals, Jimmy Morrell on electric bass, Dave Bergeron on drums, and, of course, Mark on guitars.

Marquis has written arranged and produced a number of CDs, including, "Above the Clouds," "The Invisible Ray" and "Right Place, Right Time." His annual "Most Peaceful Night of the Year" holiday concerts are some of the most popular and well attended shows in the Worcester County area.

In 2016 Mark won the LIFETIME ACHIEVEMENT AWARD at the Worcester Music Awards!