The Mark Marquis Group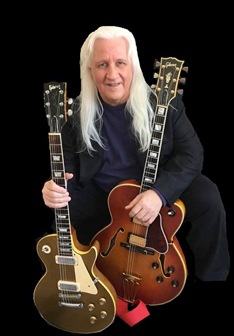 5-12-2017

In 2016 Mark won the LIFETIME ACHIEVEMENT AWARD at the Worcester Music Awards!

Mark Marquis, critically acclaimed guitarist, is one of the finest musicians you will hear anywhere.
Along with his band, The Mark Marquis Group, he has been performing his music in concert, clubs, and festivals for the past thirty years, combining a blend of jazz, blues, rock, fusion and world music with a fantastic line up of musicians.

In addition to performing his compositions, Marquis has been known to pull out and place his own spin on music by such artists as Miles Davis, John Coltrane, The Beatles, Jimi Hendrix and more. His solo guitar segments are often a highlight of his concerts. But whatever direction he may take, Mark has a way of bringing his own unique style to the tunes being played.

Marquis has written arranged and produced a number of CDs, including, "Above the Clouds," "The Invisible Ray" and "Right Place, Right Time." His annual "Most Peaceful Night of the Year" holiday concerts are some of the most popular and well attended shows in the Worcester County area.
Fantastic guitar playing and always a great band: a night of music you don't want to miss. This is as good as it gets!