Tret Fure CD Release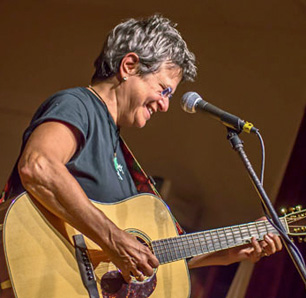 9-22-2018 (Ballroom)

Tret Fure's musical journey has a unique trajectory. She started out as vocalist/guitarist with Spencer Davis, penning the single for his album "Mousetrap." Her first solo recording was produced by Lowell George of "Little Feat." With the success of that release she opened for bands like Yes, Poco and J. Geils. In the 1980's Tret left the pop music world and, over time, became a highly influential and well-loved figure in the women's music movement. She has been a major player in that field ever since, recording with and producing some of the best of women's music including the legendary "Meg & Cris at Carnegie Hall." She worked as a duo with Cris Williamson throughout the 90s releasing 3 CDs together during those years. Tret has garnered the prestigious Jane Schliessman Award for "Outstanding Contributions to Women's Music" and was voted "Pride In The Arts Favorite Female/Lesbian Musician" in 2009. She just retired from 18 years on the board of Local 1000, the Traveling Musicians Union of the American Federation of Musicians, the last 6 of which she served as President.

Tret's new CD "Roses in November" is getting great airplay. Wanda A. Fischer, WAMC-Northeast Public Radio says, 'Roses in November' is yet another masterpiece from Tret. Exceptionally crafted songs delivered with passion, conviction and, yes, soul. Tret weaves magic both in the lyrics and between the lines. This will certainly be on my 'Best of 2018' list."

Get a signed copy at the show.