Shawn Taylor - Bull Run SoundStage
Loading Results....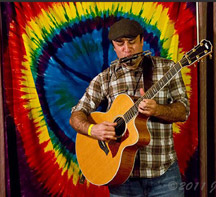 05-24-2012


Great Mix Productions presents
Shawn Taylor


With a thumping thumb, dancing fingers, deep, gritty, soul stirring vocals, and poetic blue collar lyrics, Taylor's songs ooze American roots. His voice has been compared to Tom Waites, Bruce Springsteen, Chris Smither, Bob Dylan and Eddie Vedder. Shawn makes the journey from Connecticut for his return Soundstage appearance!

Shawn will share the evening with western Mass. singer songwriter Amy Herrera.

* This show is in the Ballroom, which is not wheelchair accessible.